They say, nothing comes closer to taste of mother's cooking. Though we can never repay or make up to our mothers, for all the love & care. Little that we can do is to give our mothers rest from cooking this Mothers Day and treat her with #McDonald's perfect deal for #MomAndMe exclusively available on #foodpanda. Make most out of the day and enjoy! Order through foodpanda and get 2 Mc Crispy burgers, 2 Regular Fries, 2 Regular Drinks and 6 pieces nuggets for just Rs. 750/- till 13th May, 2018.
McDonald's has always been a part of our lives and some great memories with mom. All our childhood, moms used to get us our favorite deals from McDonald's. Be it on the way home from school or out for shopping, we have always stopped at McDonald's to sink teeth in their signature burgers, crispy fries and delicious nuggets.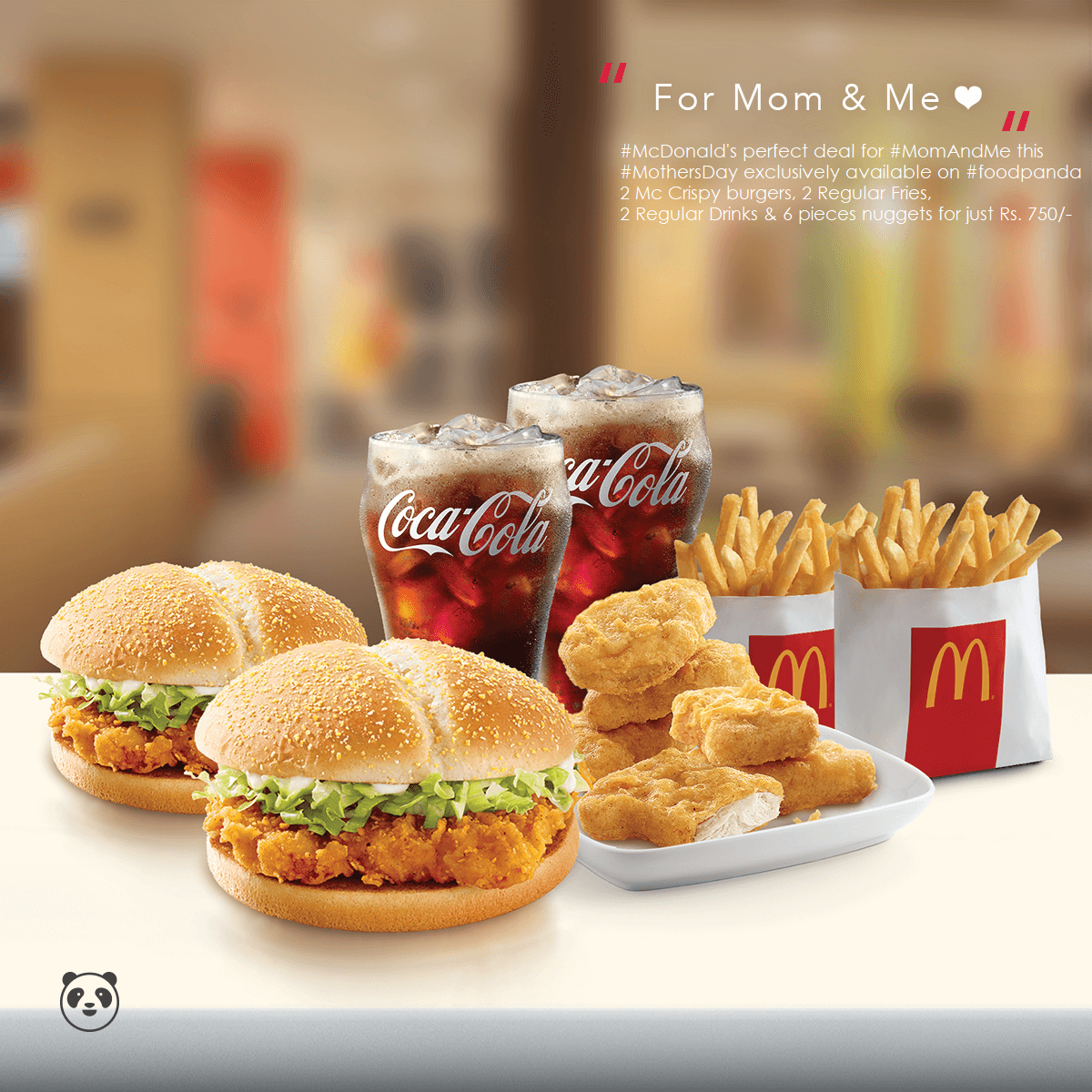 Pakistan's on-demand food delivery app, foodpanda, knows this very well and this Mother's Day, it gave us a reason to recreate these moments with mom over a fast food bite of nostalgia from McDonald's – a deal for #MomAndMe at an unbelievably discounted value.
This deal includes two McCrispy burgers, six pieces of nuggets, two regular fries and two regular drinks for just Rs. 750, available only on foodpanda for this entire week. That's like a table full our favourite nostalgic items from the McDonald's menu at a price too less!
So, why not sit together for some #MomAndMe time this Mother's Day while foodpanda and McDonald's delivers to you the food you love!