Lays has taken over digital media since new year eve with back to back campaigns and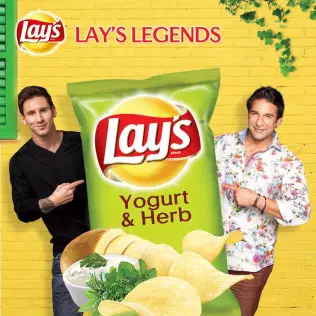 stuff. Few weeks ago Lays launched new flavor #YogurtAndHerb and this ad featuring football sensation Messi & Sultan of swing Wasim Akram that took over social spectrum alongside an amazing campaign with hashtag #YogurtAndHerb . Last weekend Lays launched a 15sec video bumper featuring our very own Wasim Akram munching YogurtAndHerb, the new addition to Lays flavors with a strong message of keeping Pakistan #CleanAndGreen.
Purposefully shot this ad, with strong positive message for society, shows Wasim Akram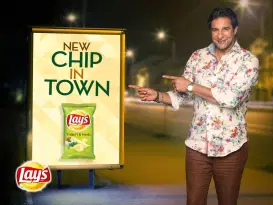 enjoying bites of this irresistibly yummy #YogurtAndHerb wearing that cool shirt from previous ad.  Important message in that bumper was Wasim Akram throwing Lays wrapper in basket emphasizing to keep Pakistan #CleanAndGreen.
Here's the video bumper:
The #CleanAndGreen campaign launched on 23rd January 2016. The initiative behind the campaign is to spread the message of keeping Pakistan Clean And Green by taking simple steps such as putting trash where it belongs. The aim is to spread awareness and create a positive impact in the fight against littering. People appreciated this Clean and green message and initiative by Lays Pakistan and presented their views on the matter. Owing to that, #Lays #YogurtAndHerb and #CleanAndGreen started trending shortly after the bumper video went live on Lays' Facebook page on Saturday evening.
Here are few screen shots: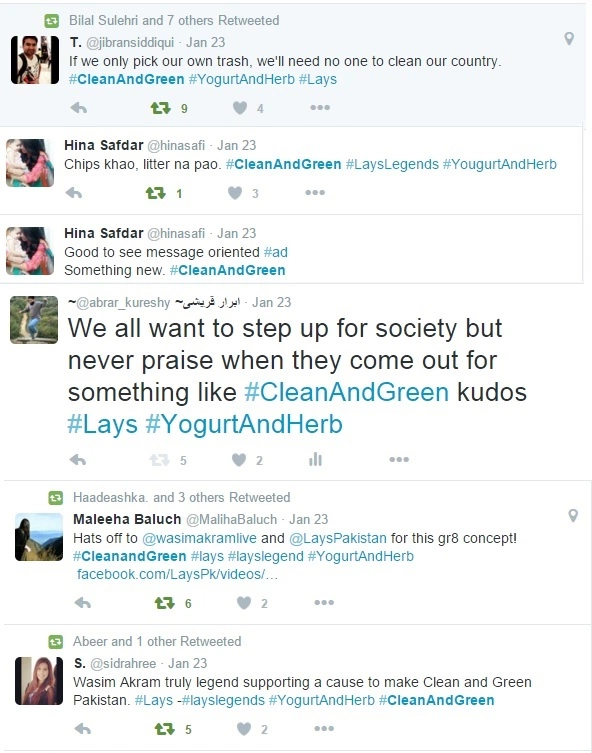 It is always reassuring and good to see when private sector specially the multi-nationals come forward with such CSR initiatives beyond business objectives to payback the society the best way they can. I personally wish Lays' well for this initiative and their future CSR initiatives. This 15sec bumper videos seems like kickstarting of something big, lets keep fingers crossed and meanwhile enjoy irresistibly yummiclous YogurtAndHerb, the real treat for taste-buds in this chilly weather.