Franklin D. Roosevelt said "A nation that destroys its soils destroys itself. Forests are the lungs of our land, purifying the air and giving fresh strength to our people." We in Pakistan unfortunately do the opposite and rant about pollution, global warming and what not but don't ever pay attention to environment. 5th June of every year is observed as World Environment Day. Even I didn't know if it wasn't for Coca-cola, which organized an expedition trip to Nathiagali in wake of World Environment Day.  Coca-cola is celebrating 100 years of its couture bottle this year.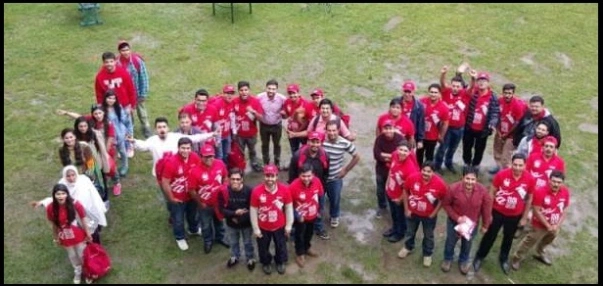 To start with it looked like a perfect opportunity to spend the day out closer to the nature with 100 complete strangers, less we knew about the social responsibility side of the trip. Around 50 people were boarded from Lahore to Rawalpindi on 4th June's evening, stayed there for night and a total of 100 volunteers set foot for Nathiagali on 5th June from Islamabad. Enjoying the rainy ride with strangers from all walks of life, it was supposedly a fun trip until we entered Elite Hotel in Nathiagali where WWF personnel briefed about Sub-Watershed Management Project in Ayubia National Park followed by a 4KM walk on pipeline track that was built during British rule from Donga Gali to Ayubia.
Following are some of the images from the trip, all photos taken from the Facebook group so all the credit goes to whoever uploaded it there: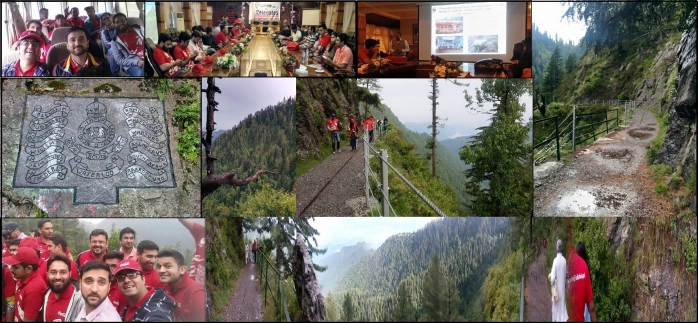 It was quite informative in terms of how rich we are in natural habitats in our northern areas and alarming that we are doing very less to preserve it. Good that MNCs are up for the task beyond their commercial interests but as individuals or as a nation we are practically doing nothing in this regard.
Project is sponsored by the Coca-cola foundation, goal was to sustain the flow of clean water in selected springs and streams and conserve the area's biodiversity.​. Project started back in 2009 in 6 phases with an allocated budget of $ 0.8 Million. Following are project highlights and key points:
118 hectors of block plantation (60,000 INDIGENOUS TREES)
Treatment of 11002m2 of landslides and treatment of 3125.9m2 of landslips
85 community members trained in nursery & plantation techniques
Facilitate control grazing of practices on grasslands of 120 ha
15000 fruit plants (apple, apricot and plumb and peach varieties) planted
3295m2 of field terraces improved
18150 trees planted for farm forestry
​Provided 500 Fuel efficient stoves​
Provided 83 Solar water heaters​
13 public places/households walls and roof insulated for heat conservation ​
​10 Village Officers & Women Officers established (4 women organizations established)​
​2 Clean-up Activities of Lake Saif-ul-Malook collected more than 1200 KGs of solid waste collected and safely disposed​
​Developed educational awareness material for local communities​
​142 teachers trained on the importance of biodiversity and environment protection​
​80 schools reached and 55 nature clubs established​
Event hype was created on Twitter and Facebook through hashtag #CokeTriptoNathiagali and volunteers tweeted live for public awareness. It was a well planned and executed event and indeed an important learning & our national obligation to safeguard natural habitats. They have come a long way and still much to do, they take volunteers who can help, let's make difference this summer and lend a hand to WWF people and contribute to environmental safety and restoration.