I cannot think of a relevant food quotation that catches attention of my readers in such a way like Hardee's newest attraction "Philly Cheese Steak Angus Thick Burger" does. Here's Philly meets Foodpanda.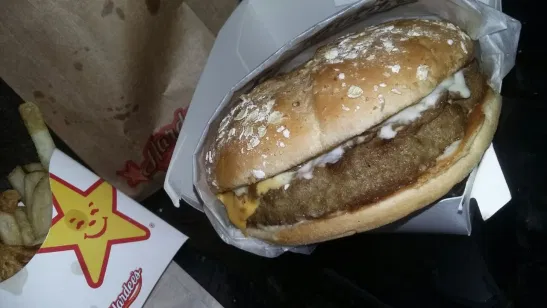 So here's Philly Cheese Stake Angus Thick Burger's first look because this just joined the party. (newest addition to Hardee's Menu available only for Islamabad & Lahore). While people are rushing out to Hardee's to get their hands on this buddy, FoodPanda chose some lucky ones to try this big-boy in comfort of their homes & PJs. And believe you me, it just ain't good it's way more than that and you have to try this to find out more.
This slideshow requires JavaScript.
Simply order via Foodpanda for just Rs. 890 & totally worth it. That's what they mean when they say Philly meets Foodpanda.
The moment you open the box,  oven hot Philly cheese's aroma takes your senses to cloud 7 and the journey to cloud 9 continues till the last bite – that's Philly Cheese Stake Angus Thick Burger for you, with Hardee's signature juicy beaf experience. This big boy is no less than a heaven on earth for beaf-burger-loving-foodies. That's what they call "Eat Like You Mean it!"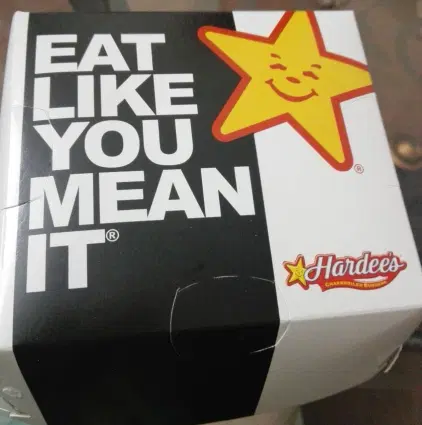 While everything about Mr. Philly is almost perfect they should work on the bun-size. Because the aspiration you build looking at meal's picture and the actual burger you get doesn't match much. It is a good marketing skill to build high perception but under-delivering in any aspect is a big NO. Good thing that people are hooked to it for its taste but there's nothing distinguish-ably new in the taste Hardee's should take this into consideration.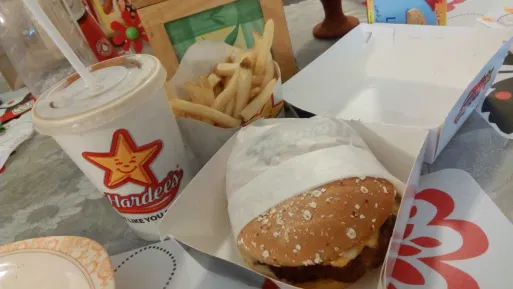 I scheduled for 9 PM Saturday and the rider was there on my doorstep at nick of the time. Oven-hot burger, fries and chilled drink. Punctuality is another plus from FoodPanda apart from bringing the best-possible-food deals from our favorite restaurants and food joints.
All in all I had a wonderful mouth-watering experience, do try and tell me how was yours?